The IDEAL AGENT® Story
IDEAL AGENT® founder Steve Johnston was born and bred in the real estate industry. Growing up in the '70s and '80s, his mother owned and operated Century 21 offices in South Florida. Back then, it was a world without cell phones, the Internet, or websites used to search, sell or buy real estate. Selling real estate was more challenging, so the average real estate commission was 6%.
Fast-forward to a world where homes for sale can be seen across the globe, and potential buyers can take a virtual tour without leaving their couches. Even with the technological and marketing advances utilized throughout the real estate industry today, the standard sales commission remains at 6%.
Steve is no stranger to a challenge. After years of brainstorming how to solve some of the industry's challenges, he created IDEAL AGENT® to utilize modern technology to save home sellers and buyers thousands of dollars in commissions via a referral network of top real estate agents.
Instead of competing with real estate agents, IDEAL AGENT® works with agents across all brands to increase their current business. It's a win-win for consumers and real estate agents!
Steve's mission and passion have always been to help sellers and buyers save money in real estate transactions.
Awards & Accolades
IDEAL AGENT® has received numerous accolades and awards. We are proud to be recognized as a leader in our industry.
Blog & Press
Market insights, real estate trends, and helpful resources for all buyers and sellers.
SEE MORE BLOG POSTS
Company Culture
Our company mission is to build an extraordinary organization of talented and diverse individuals who come together to accomplish our vision and positively impact our community. It is our company mission to always do the right thing and carry an attitude of gratitude throughout each day. As we enjoy this journey we are on together, we are empowered to be bold and think bigger, all while building meaningful relationships with our team and clients.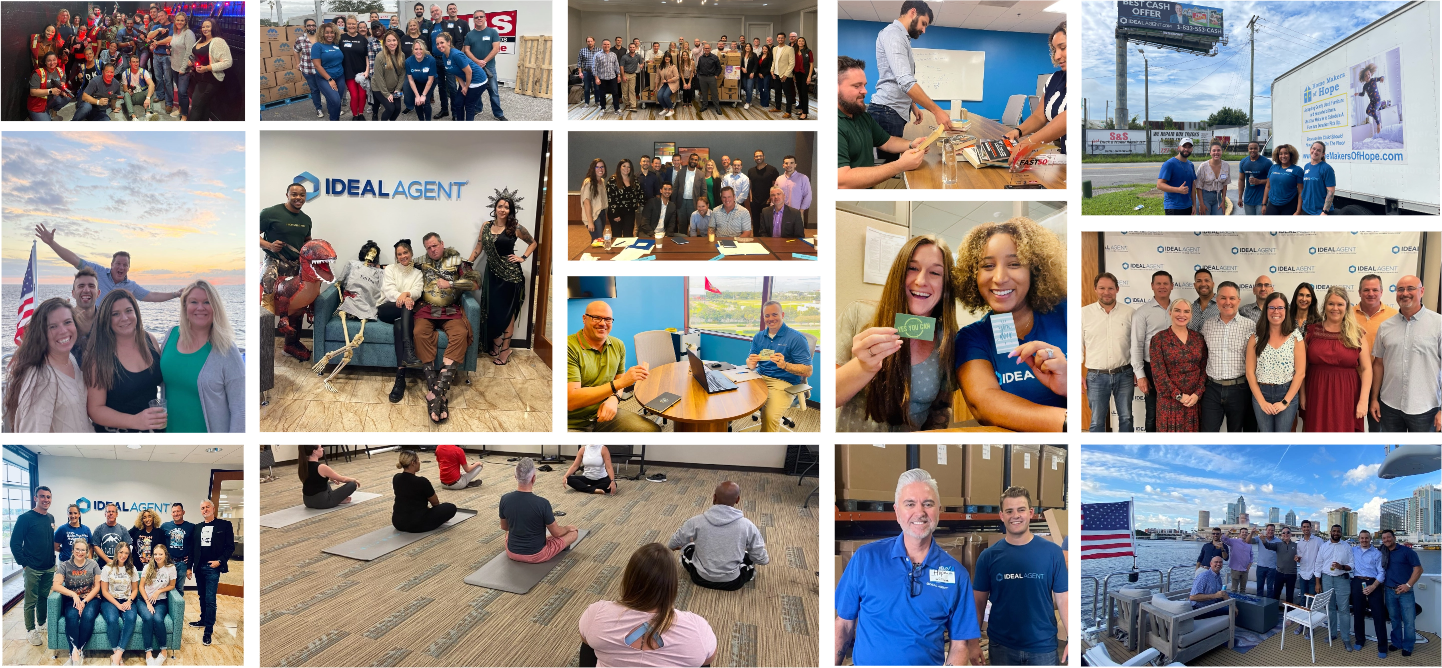 YOUR IDEAL JOB IS HERE
We are always looking for talented, passionate, and energetic professionals to help us redefine the real estate experience during a time of explosive growth
Learn More